Choosing the right generator for your needs can be difficult with such a large selection of portable generators. In addition to the wide range of goods available, you also need to look at several features to ensure the chosen unit meets your needs. The following includes an overview of portable generators and recommendations for the best type for you.
How Do You Select The Best Portable Generator?
The following is a list of common scenarios portable generator owners face and the best solutions.
What if you occasionally need electric power, such as tools or lighting, and you're not near a power grid?
In this case, the best choice would be a portable gas-powered generator with an open frame and a traditional recoil start. The above items do not need voltage control since they are not sensitive equipment.
What if you want to go camping or RVing and have the convenience of a coffee maker, a television, or the ability to recharge your batteries (for your car, smartphone, tablet, and so on)?
A portable inverter generator of a 4-cycle motor is the best portable generator option in this circumstance. These devices should have a power output of around 2000 W, sufficient for the infrequent use of small gadgets. Inverter generators are appropriate for sensitive equipment since they manage the sine wave of the current, protecting your electronics from damage.
What if a professional needs the best portable generator for work in areas where a mainline is unavailable?
A generator with a minimum power output of 10 kW that can offer both 120 and 240 V and meet your equipment's power requirements is the answer. An AVR quality is considerable since it aids in maintaining a constant and stable voltage. To assure safety and compliance with OSHA requirements, the gadget should include GFCI outlets.
What if you wanted to buy a home emergency backup power source to help you with infrequent and protracted power outages or natural disasters?
4-stroke, gas-powered devices with a power rating of around 5000 W should be your first choice. Portable inverter generators with such specifications are uncommon, so look for one with a THD of less than 5% to avoid damaging your more delicate equipment, such as PCs.
Choose a transfer switch-ready product to easily transition from the grid to your generator during an outage. We prefer models with GFCI outlets and circuit breakers for added safety.
Various Types Of Portable Generators
The mechanics of all generators are the same. And all use the same technology and generally offer varied functions depending on the model.
Best portable generators are divided into three categories:
Gasoline Generators
Propane Generators
Dual Fuel Generators
Gasoline Generators
Portable gasoline generators are the most common type, and you can use them in various situations, including household or DIY use, outdoor pastimes like tailgating or camping, and even business activities (food trucks generator, etc.).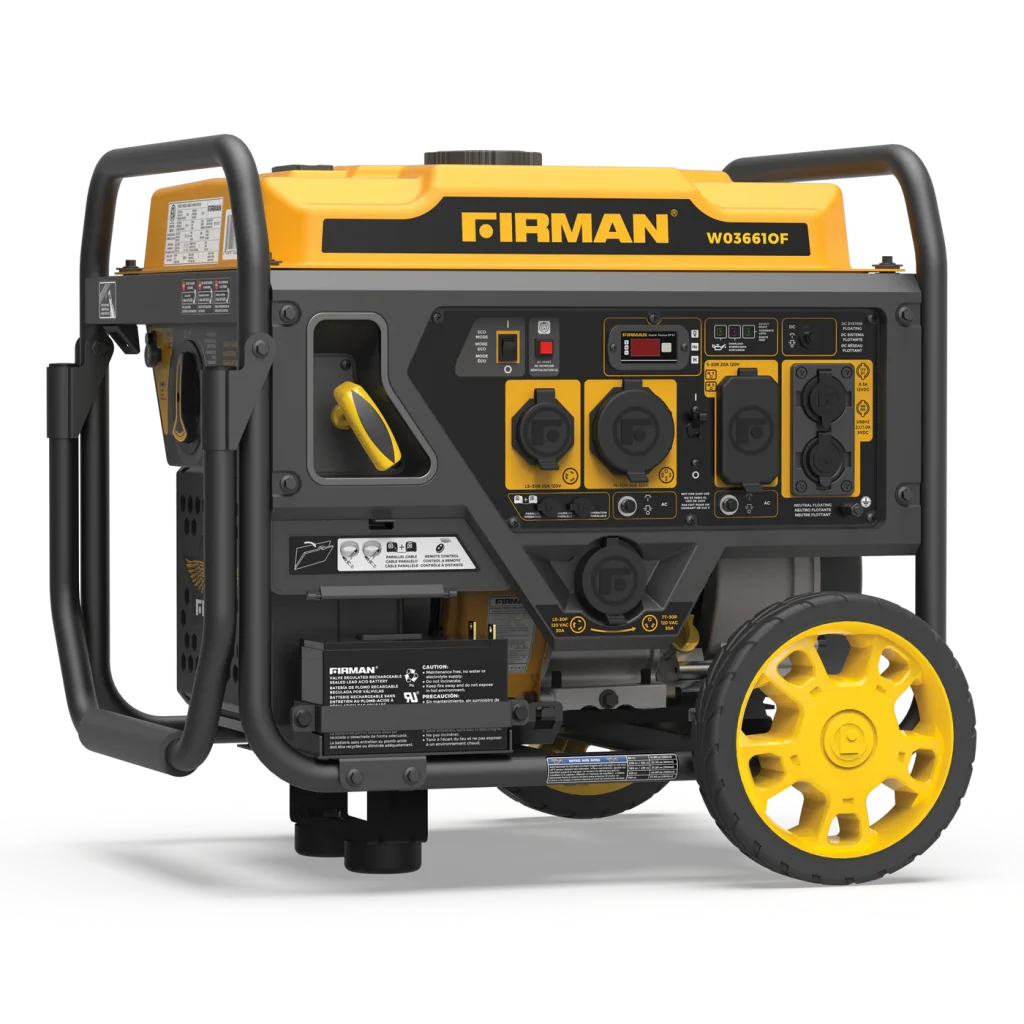 They can start with a pull starter, an electric starter, or even remotely in some cases. A gasoline generator's power ranges from 1 to 15 kW, depending on its size.
Generators with 4-stroke engines can fuel unleaded gasoline (and do not require oil mixing.
Before filling the rare 2-stroke engine generators, you must premix the gasoline with oil. While the most common fuel/oil ratio is 50:1, it can vary by unit. As a result, the owner's manual should be checked for a suggested fuel/oil ratio.
Propane Generators
Only a few portable generators use propane solely. Generators fueled by propane offer some advantages over those powered by gasoline.
They are a more environmentally friendly option than gasoline because propane burns cleaner.
Unlike gasoline, which degrades over time as its components separate, propane does not go bad and has an unlimited shelf life. As a result, even if gas pumps are unavailable due to natural calamities, you can still power propane generators from your stock.
They do, however, have a few drawbacks:
Their fuel system is more sophisticated, prone to failure, and more difficult to repair.
They don't work well in cold weather.
A dual-fuel portable generator will give you the best of both worlds because it will allow you to choose which fuel to burn depending on your circumstances and demands.
Dual Fuel Generators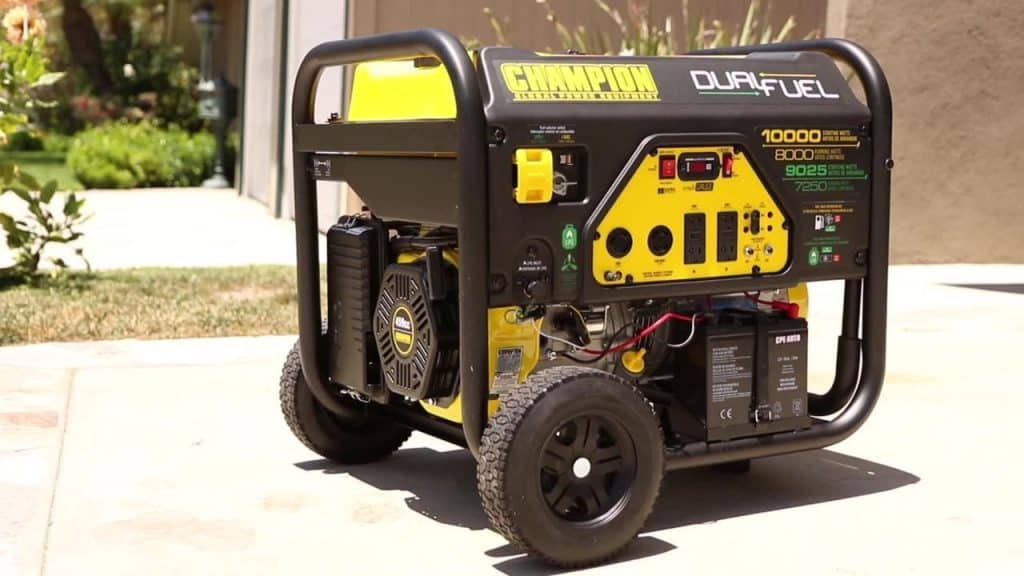 Dual fuel generators are the most adaptable option because they combine the benefits of both forms of fuel.
Most dual fuel vehicles are also available in a single fuel (gasoline) form, usually distinguished by a minor model number change. The DuroMax XP13000EH, for example, is dual fuel, but the DuroMax XP13000E runs solely on gasoline.
A switch on all dual fuel generators allows you to select which fuel to use. The technology used, however, can differ. Some devices allow you to switch from one fuel source to another quickly, while others need you to turn off the generator before changing the fuel source. The unusual tri-fuel generators, which also run on natural gas, deserve special notes.
Review of the Best Portable Generator
1. Westinghouse Wgen7500
Westinghouse Outdoor Power Equipment 9500 Peak Watt Dual Fuel Home Backup Portable Generator, Remote Electric Start, Transfer Switch Ready, Gas & Propane Powered, CARB Compliant
as of 09/27/2023 10:53 am
Westinghouse Wgen7500 Home Backup Portable Generator" description="The Westinghouse WGen7500 Portable Generator is the perfect power source for your home in emergency situations. With 9,500 peak watts and 7,500 running watts, it can operate for up to 11 hours on a single 6.6 gallon (25 liter) tank of gasoline. The WGen7500 features Push-Button Electric Start for easy ignition, and comes with a wireless remote key fob for even easier operation. The generator is also equipped with a cast iron sleeve for durability, as well as a built-in fuel gauge, automatic low oil shutdown, and GFCI household outlets for added safety. Plus, the L14-30R outlet is Transfer Switch Ready, so you can connect it directly to your home's electrical system for total household power.
The Westinghouse WGen7500 has everything it needs to be a strong contender for the best portable generator championship. It stands out because it can run for a long time, has a strong frame, has an OHV engine that is relatively quiet, and, last but not least, has an easy-to-use electric start.
Westinghouse is a well-known American company that has been around for almost a century and is known for making the best portable generator electrical products. Westinghouse makes the best portable generator on the market, including the Wgen7500, the iGen1200, and the WH2000IXLT. Other great generators made by Westinghouse are:
The Wgen7500 has an OHV engine that is strong, heavy-duty, and runs at 7500 watts. Because of this, it is a great choice for people who want a strong and best portable generator that can work as a backup power source in an emergency and as a partner on a construction site.
It can power most of the home's important big appliances during a storm.
These includes:
An air conditioning system
lighting
A half-horsepower sump pump
, etc
It also leaves a small amount of carbon behind. Depending on how much power it uses from the outlet, a full fuel tank can power it for 10 hours.
Because WGen7500 meets all EPA and CARB requirements, it is perfectly legal to use it in every state in the U.S., including California.
We think that, for the cost, this is the best portable generator you can buy. You are not likely to regret buying it.
Pros
Extremely dependable
Low noise for how big it is
Great as a backup power source for your home during bad weather
Standards set by the EPA and CARB are met
2. WEN 56200i Portable Inverter Generator
WEN 56200i 2000-Watt Gas Powered Portable Inverter Generator, CARB Compliant
as of 09/27/2023 10:53 am
WEN 56200i Portable Inverter Generator" description="his fully-packed panel comes equipped with two three-prong 120V receptacles, one 12V DC receptacle and one 5V USB port. And with the WEN 2000 Watt Inverter Generator's Eco-Mode Throttle, you can maximize fuel economy byEngaging the generator's motor to automatically adjust its fuel consumption as items are plugged and unplugged from the panel, preventing the usage of unnecessary gasoline. Need more energy? Easily link up two generators using a WEN 56421 Parallel Connection Kit (sold separately) in order to share wattage amongst multiple units. Low-oil and low-fuel automatic shutdown with indication lights along with overload protection safeguard both your generator and your electronics from damage.
The WEN 56200i is yours if you want the best portable generator inverter that simultaneously won't break the bank.
Even though WEN is not one of the most well-known generator companies, this is a high-quality piece of gear. WEN did a great job making the best portable generator that works just as well as those made by its competitors in Japan and the U.S. but costs a fraction of what they do.
It is powered by a real Yamaha engine, the same kind in the EF2000iSv2 inverter generators that come with the package.
The WEN 56200i weighs very little. It's a great choice for campers because it only weighs 48 pounds and is easy to move around.
It is also a very quiet machine. When only 25% of its capacity is used, it makes only 51 decibels of noise, enough for us to put this generator on the list of the top quietest best portable generators.
Even if your power supply is rated for 1600 watts, you won't be able to run anything that weighs a lot. Still, this power is enough to run the most important appliances in an emergency.
The Wen 56200i has several outlets, and one of them is a 5V USB connection, which is perfect for charging mobile devices like smartphones or cameras while camping.
It also uses a low amount of gas. Even though the portable generator's fuel tank is only 1.85 gallons, it can still run at 50% load for almost 6 hours. This is a great performance.
If you like a cheaper option just as reliable as a Honda or Yamaha, the WEN56200i is one of the best portable generators in its price range. If you need a new generator, you should think about buying it.
Pros
Quiet
Great balance between price and quality
Compact
Long run time
3. Champion 3400 Dual Fuel Inverter Generator
Champion 3400 Dual Fuel Inverter Generator
as of 09/27/2023 10:53 am
Champion 3400 Dual Fuel Inverter Generator" description="This generator is perfect for a variety of needs, whether you're powering your home, RV, or working on a project. The electric start and included battery make it easy to get started, while the Cold Start Technology ensures a quick start in cold weather. You can rest assured that your sensitive electronics are safe, as this inverter produces Clean Power (˂ 3% THD). Plus, it's designed with safety in mind, with features like a low oil shut-off sensor and 0.6-quart oil capacity (recommended 10W-30). For added convenience, this Dual-Fuel generator can run on gasoline or propane right out of the box - simply switch fuels with a quick turn of the fuel selector dial. When using gasoline, the 192cc Champion engine produces 3400 starting watts and 3100 running watts.
Very few portable inverter generators can run on both gasoline and diesel.
The great new thing is that the generator can run on the second fuel type.
You will feel calmer because you won't have to worry about putting gas in the generator all the time. Generators that can run on gas and oil can also run for longer.
The Champion Power Equipment 3400 fills the market gap between small, portable inverters and large, heavy-duty generators.
It is found to be one of the best R.V. generators because it has a plug made just for R.V.s.
It doesn't weigh too much and is simple to move around. At the same time, it has enough power to run many important electrical types of equipment. A 15,000 BTU RV air conditioner is a good example of this.
One of the best parts about this inverter generator is that it uses very little gas.
Putting aside the gas tank, they were surprised by how long it could run on just one regular propane bottle.
A propane tank can power an R.V.'s air conditioner for 7.5 hours at half capacity. This is more than enough duration to get through the night and is in no way disappointing.
Changing one type of fuel to another can be done with a button, making it another easy task.
As this short review comes to a close, it can be said that this particular generator is one of the best portable generators you can buy right now. The Champion Power Equipment 3400 is the best inverter you can buy, and it's also one of the few that can run on gasoline and propane.
You should think about buying this if you want a modern generator that is easy to move around and works well. In my detailed review of the Champion 3400, you can learn more about it.
Pros
With an electric starter and a remote
Perfect for R.V.s
Both gasoline and propane compatible
Cons
The very high wattage
The wheels are made of plastic, but they are a bit on the small side
4. Honda EU2200i Super Quiet Inverter Generator
Honda 662220 EU2200i 2200 Watt Portable Inverter Generator
as of 09/27/2023 10:53 am
Honda EU2200i Super Quiet Inverter Generator" description="The Honda EU2200i is the perfect inverter generator for those who need a little extra power. This generator delivers 10% more power than the previous model, making it ideal for powering more of your devices and appliances. Additionally, the integrated CO-MINDER feature ensures that your generator will automatically shut down before detected CO levels become dangerously high. And with the Honda My Generator app + Bluetooth capability, you can remotely operate and monitor your generator with ease. Plus, this generator is lightweight and compact, making it easy to take with you wherever you go.
The first company to sell the best portable generator inverter was Honda. Their main product, the EU2000i, quickly became very popular with customers in the United States. It readily became one of the most wanted models on the market.
The EU2000i has two siblings, and the EU2200i is the younger of the two. One of the most important differences between this model and its predecessor is that this one makes 200 watts more power. Besides that, this model's design and safety features are almost the same.
The noise level made by the generator is very low. Depending on the load, its noise while running can be anywhere from 49 to 58 dB. Most campgrounds have strict rules about noise because of this, which makes them a great place for R.V. and camping trips.
The Honda EU2200i can be used with another inverter that does the same thing because it can work in parallel. You can maximize the peak power output while running, reaching up to 4,000 watts.
Honda's innovative and patent-protected Eco-Throttle technology makes the car use less gas because it changes how much gas it uses based on how the driver is driving.
The ignition process for this best portable generator is easy because it uses a simple manual coil recoil start.
Aside from that, it is undoubtedly one of the most reliable generators on the market right now. Because it's such a good deal, more and more people buy it. This is the generator you should buy if you live in Florida or another part of the U.S. where hurricanes are common, and you want one you can use for the foreseeable future.
Pros
Original Honda motor
Saves fuel
Power-wise, it does better than most inverters
Works without making a sound
Negatives
There isn't a plug-in starter
5. Honda EU 3000iS Super Quiet Inverter Generator
Honda Power Equipment EU3000IS 3000W 120V Portable Home Gas Power Generator
as of 09/27/2023 10:53 am
Honda EU 3000iS Super Quiet Inverter Generator" description="Looking for a generator that's both quiet and reliable? Look no further than the Honda EU 3000iS Super Quiet Inverter Generator. This generator features advanced inverter technology, providing you with stable, clean power that's as reliable as the power you get from your own home outlets. Exceptionally efficient, the EU 3000iS can run for up to 20 hours on a single tank of fuel. And it's covered from top to bottom by Honda's 3-year warranty, so you can rest assured knowing your investment is protected.
It's well known that Honda makes the best portable generator. Many experts would say, "Get a Honda," if you asked them what the best portable generator for the money is.
Since Honda was the first company to bring cutting-edge inverter technology to the world, we had high hopes for the EU3000iS, which is one of Honda's most powerful generators of this type.
The generator has a real Honda GX200 4-stroke OHV engine with a starting power of 3000 watts and a running power of 2800 watts. The EU3000iS has a big gas tank that holds 3.4 gallons.
Compared to similar inverters, this one makes very little noise. Even running at full speed makes less than sixty decibels of noise.
The generator cover is made of steel, ensuring enough protection. The standard kit doesn't come with wheels or a metal frame, which is a bummer. This is a big letdown because, without these parts, the portable generator is a bit challenging to move around.
This Honda generator lives up to the company's great name that made it. It is among the best portable generator. We could only hope that it was cheaper, especially since the kit doesn't have the above-mentioned extra accessories.
Pros
Work goes on quietly
Strong steel frame
Large fuel tank
Dependable Honda engine
Cons
Quite heavy
Needs to buy essential accessories separately
The Buyer's Guide to Choosing the Best Portable Generator
Power needs
The most important and first thing you need is to figure out how much portable power you will need. What kinds of home appliances do you plan on using? How many of them can be powered up at the same time?
When buying a generator, there are two important measurements to keep in mind: the starting wattage, also called the surge wattage, and the running wattage (AKA rated watts).
The power goes up quickly when you turn on an appliance for the first time. The unit for this is surge watts.
For example, an 11,000 BTU air conditioner in a recreational vehicle uses 1600 surge watts of electricity when running normally.
Running watts show how much electricity a device uses when it is working as it should and running all the time. In this case, the air conditioner would need at least 1,000 watts of running power to work properly.
Larger, more powerful generators are usually the best portable generator choice as home backup power sources.
On the other hand, you may only need the smallest portable generator if you are going camping.
Noise
No one likes the sound of a generator engine. Running a noisy generator in your backyard is a surefire way to annoy your neighbors. This is especially true if you plan to use the generator for camping or an R.V.
In many campgrounds and R.V. parks, you have to stay below a certain noise level if you want to use a generator. Most of the time, they can only be used during "non-quiet hours" when people aren't trying to sleep or be quiet.
But even if you are boondocking, you should still use a generator that won't keep you up at night.
Your tailgating party can be ruined by loud noises, like those made by a noisy portable generator. If your loud generator makes a lot of humming or buzzing sounds, the quality of the music won't be very good, no matter how expensive your audio equipment is.
Check the decibel levels of the generator before deciding to buy one.
The newest models of generators come with mufflers and other features that help cut down on the noise.
It is important to know that generator manufacturers often talk about how loud the generator is when the electrical system is only 25% full. Even though the advertised sound level may seem very low, it's important to remember that the generator will be louder if you use it at full capacity.
Your Finances
You can't think about buying cheap things when buying a generator, an important piece of equipment. You have to choose the one that can give you a steady and reliable supply of portable power that won't stop working after a few uses. Making high-quality generators is not a cheap process, so they cost more.
On the other hand, many people mistake buying big, expensive generators in the mistaken belief that these generators will help them power their whole home when natural disasters knock out the power. The only other time they used them was between two and three times a year when a hurricane was coming. Ask yourself if you'll need to know how to use EVERY piece of home equipment in an emergency. Or maybe you need a few important things for your home, like a fridge, a heater, some lights, and some portable devices.
It doesn't make logic to buy a generator that costs several thousand dollars if you can get away with buying one that is smaller, cheaper, and still gives you enough power to do what you need to do.
Robust Construction
The best portable generator is reliable equipment that can be used in even the worst situations. It would be terrible to be in the middle of a hurricane-caused power outage with a generator that only worked for a few hours.
Choose a reliable OHV engine generator and a strong steel frame to protect it. Don't cut corners on quality to save money.
Yamaha, Honda, Westinghouse, and Champion are all good brands of generator engines made by some of the most reliable companies. But it's important to know that some portable generators made by Yamaha or Honda but sold by other companies cost a fraction of what they do when bought directly from Yamaha or Honda. The WEN 56200i is one example of this.
Fuel Efficiency
At first glance, portable generators may all look the same and have almost the same engines. However, the amount of fuel they use may be very different.
Different units may give off very different continuous power from a single full gasoline tank.
For example, Honda makes inverters with a feature called "Eco-Throttle" technology. It will change the fuel use needed to meet the current energy needs.
Because of this improvement, the generator can now run for longer on a single full tank of fuel without losing power.
When you plug or unplug a device, the generator will notice and raise or lower its gas use to keep it at a minimum level that will keep that device running without interruption. It will make sure it uses the least amount of gas possible.
Even though they might be more expensive at first, portable generators with these systems use less gas and save you a lot of money throughout your lives.
Easy and Quick to Put Together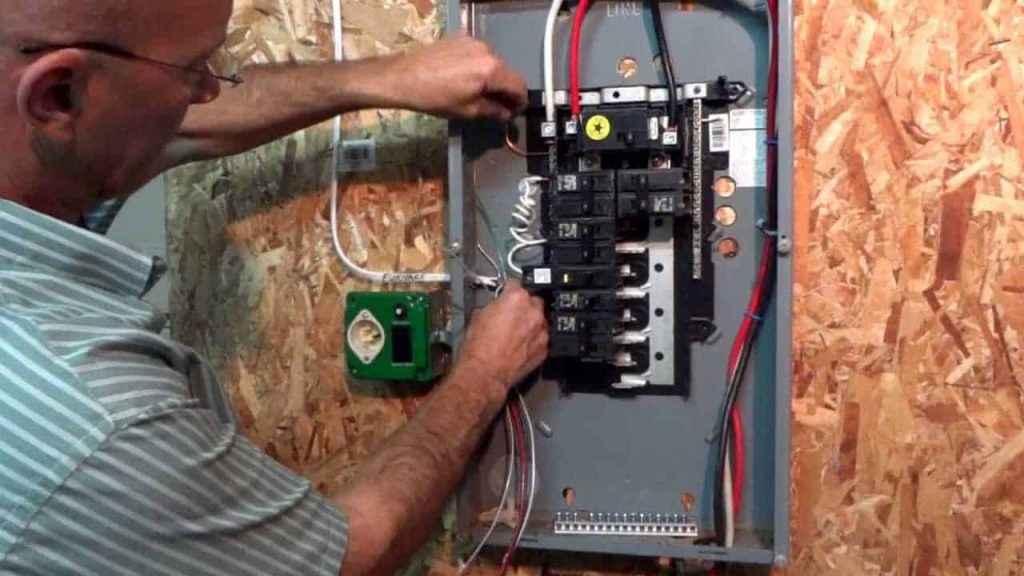 If you buy a whole-house standby generator, you must have a qualified electrician install it for you, or you can pay the manufacturer to do it for you if they offer that service.
But things are a little different when it comes to portable generators. You don't want to spend hundreds of dollars on a camping generator that is hard to start.
Thankfully, the best portable generator you can buy today can be used almost as soon as you take them out of the box.
Before buying the generator, read the reviews written by people who have already bought it to see if they mention any problems setting it up.
Even if you buy a well-known generator for how easy it is to use, you should still double-check that it comes with a complete and easy-to-understand manual written in English that is good enough.
Older portable generators were notoriously hard to use, and most of the time, a trained professional was needed to help. On the other hand, modern portable generators are usually much easier. On the other hand, some generators come with extra features that make it easy for even people who have never used a generator before. Before you buy a generator, you should make sure it has at least some of the following features:
A way for it to shut off automatically when the oil level is low that works with good generator oils
An electric start (or, even better, a remote start)
fuel gauge
In the case of a hybrid generator, the ability to swap fuels at the touch of a button
Fuel Gauge
A hybrid generator can switch between gas and electricity with the push of a button.
A few of these are included mostly to make things easier. Other safety measures, like the part that turns off the engine when there isn't enough oil, are important and shouldn't be overlooked.
A diminutive Stature and light load
The more power a generator can produce in total, the more likely it is to have a bigger engine, which will make it heavier and bigger. There are situations when this is not true. If you compare traditional portable units to inverter generators, you'll see that inverter generators are much lighter for the same amount of wattage. This is especially true if you look at inverter generators and compare them to other portable generators.
When more power is needed, connecting several generators in parallel is usually better to increase the total power produced than buying a single, bulky generator. Moving a generator with a big engine from one place to another can be hard, and you should try to avoid doing it if you can, especially if you plan to use the generator while RVing or camping.
Sockets for Plugs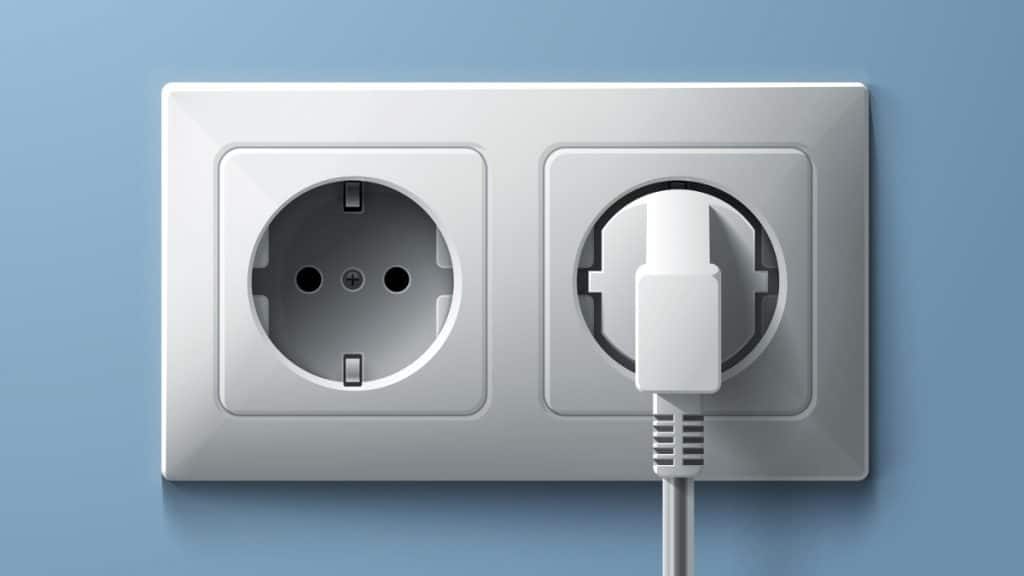 Many people looking for portable generators forget to think about this important factor. When figuring out how many gadgets you can power, it's important to remember that wattage is not the only thing to think about. First, ensure the generator has the right plugs for electricity.
A portable inverter generator should have one port for direct current and two outlets for alternating current (A.C.) (D.C.).
In addition, they usually come with a USB port that can be used to charge a variety of portable electronics.
If you choose an RV-ready portable generator, you won't worry about getting extra converters and switches. The Champion 3100-Watt inverter is an example of this kind of generator.
Environmental Regulations
Most generators run on fossil fuels and give off smoke that is bad for the environment. Most of the time, gasoline and diesel are the two types of fuel used. Even though most modern generators, especially inverters, are much cleaner than before, this doesn't mean they are good for the environment.
Most states have strict rules about what kinds of generators can be used within their borders. Ensure to get the one that meets the requirements of national and state laws and has all the necessary certificates, including the EPA certification.
All of the generators on our list of the top ten meet EPA standards.
California's environmental rules are even stricter than the rest of the country, so people living there need to be extra careful. In California, you must buy a generator that meets CARB standards if you want to use it legally.
You should buy a hybrid generator if you want to do less damage to the environment. A generator that runs on gas isn't nearly as good for the environment as one on propane. It also has a lower cost to run as a whole.
If you don't need a lot of power, you might also want to look into portable solar generators. For example, a portable solar generator may be all you need if you only need a small generator to power your camping stove, a phone, and the camping lights.
Without a doubt, buying a solar generator is the thing that would hurt the ecosystem around you the least.
Customer Support
You don't want to buy a generator and spend hundreds or even thousands of dollars on it, only to find out that no one can help you if it breaks down. When the controls stop working on the generator, a reputable company should always be ready to help the customer.
Because of this, you should only buy from companies and models that have a good name. On the other hand, some producers who aren't as well known and just started selling their products in the United States are working hard to gain the consumers' trust. WEN is a great example of an organization that fits into this category. They are known for selling high-quality portable generators and coming quickly when help is needed.
On the other hand, some well-known brands are sometimes criticized for not meeting or exceeding customers' service expectations.
How To Use And Care For Your Portable Generator
Electricity is a health threat, so treat all-electric components and gadgets with caution. Keep an eye on plugged gadgets, plugs, water contact (particularly on construction sites or when it rains), and the condition of power lines. Do not hesitate to address any issues as soon as they develop, but remember to cut off the power source first. Always keep all safety considerations in mind.
Follow the maintenance schedule outlined in the owner's manual to extend the life of your portable generator. You should replace fluids and filters regularly. When necessary, lubricate any moving parts. It's also good to check the generator's power output now and then, as this could suggest a problem.
During and after usage, portable generators should be stored in a stable, clean, and dry location.
If you're near a generator, consider wearing hearing protection. Regardless of the noise rating, it is always best to keep your generator out of reach for comfort.
Mark and make your portable generator visible. Furthermore, any electrical lines must be out of high-traffic areas to avoid damage.
Conclusion
Last but not least, you should get a generator that is guaranteed to work for at least three years. Make sure you read the rules first to find out what kinds of free repairs the manufacturer can make, and then make sure you stick to those rules. To save a few dozen dollars, read the manual carefully before getting your car fixed by a professional.
FAQs
Is it possible for a portable generator to power a whole house?
Most portable generators do not have enough power to run an entire house.
Portable generators with at least 7500 watts of power can run all of the most important home appliances (heaters, refrigerators, lights, and garage door openers) in an emergency. Anything with a wattage rating of 12,000 or more is powerful enough to power a small home.
A 15,000-watt portable generator can power an entire average-sized home.
How big of a portable generator do you think I should get?
All of that depends on how much energy you need and what you want to power. The minimum amount of wattage a generator needs to power a whole house is 10,000. Use our calculator to get a rough idea of how much power you need and find out which generators can provide that much power.
Where can I get a camping generator that I can count on?
We think the Yamaha EF2000isV2 is the best portable generator, and tent camping is a good time to use it. The WEN56200i is a great choice that is less expensive.
When you camp in an R.V., you'll need a more powerful generator. We think that the Champion 3100 is the best choice for an R.V.
You want to go camping and need a small generator to power small items. In that case, you might also want to look at solar-powered portable power stations. In recent years, these stations have become more and more popular.
How can a generator be hooked up to a house if there is no transfer switch?
It's easy to know what to do: JUST DON'T DO IT!
You could hurt the electrical grid if you try to connect the generator to your home without a transfer switch.
In addition, there is always a chance that you could get electrocuted, which is another health risk. In the worst case, it could even kill the person.
A transfer switch is an important piece of electrical equipment that lets you hook up a portable device to a residential building's circuit breaker.
If you are not an expert do-it-yourselfer, you should have a professional electrician set up your generator transfer switch when you buy one. You shouldn't try to install it yourself if you haven't done it before because it can be dangerous.
How many people can be taken care of by a 7500-watt generator?
Quite a lot. That's enough to make it a good choice for a home's backup power source.
It can also power big electric devices, even ones that use a lot of power, such as an electric water heater, a window air conditioner, an air compressor, or a table saw. A welder that works at 200 amps stands out as a big exception. You'd need a generator with at least 9000 watts to work.
What are the main differences between a regular generator and a portable inverter generator?
Inverters make "clean power," which has the same Total Harmonic Distortion (THD) level as the power from the state grid. You can use them safely with sensitive electronic equipment. Cell phones, personal computers, and different home entertainment systems.
Total harmonic distortion (THD) happens with regular portable generators, especially older ones. In other words, the electricity they make is not as "steady" as electricity from the state grid or inverters. Because of this, there is an option that sensitive electrical equipment will be broken.
How far away from the house should a generator be?
It's suggested that you put the generator at least 20 feet away from your house. So you won't have to worry about getting sick from too much carbon monoxide. Just make sure that the tailpipe doesn't face any of your home's windows or doors.
Put the generator somewhere safe, dry, and out of the rain. There are a lot of helpful videos that show you how to do things yourself.
Remember that you should NEVER use a gas generator inside!
You can only use certain kinds of generators inside buildings.