Generac and its history behind "Who Makes Generac Engines?" and connections to other brands have an interesting backstory.
Wisconsin is the home of Generac, a company that began operations in 1959. To start with, Generac produced Craftsman portable generators for retailers like Sears. They have been offering high-quality generators to customers for over 60 years, earning them a solid reputation in the industry.
Who makes Generac engines?
In the wake of Briggs & Stratton Corporation's Chapter 11 bankruptcy filing in July 2020, Generac Power Systems attempted to acquire a number of B&S product lines in August. However, issues with both companies were reported.
Even though the two firms' headquarters are only 20 miles apart, they couldn't be more different in their approaches to business: one is focused on innovation and technology, while the other is focused on expanding the market and reaching new clients. Generac, however, has not taken any action toward completing its planned acquisition of Briggs & Stratton by the deadline of August 2020.
Standby generators are frequently used in commercial settings, and They are available in a range of sizes, beginning with the tiniest portable generator and progressing up to the largest. Standby Generators for homes and businesses, mobile generators on trailers, strong light towers & power washers are just some of the products offered by Generac.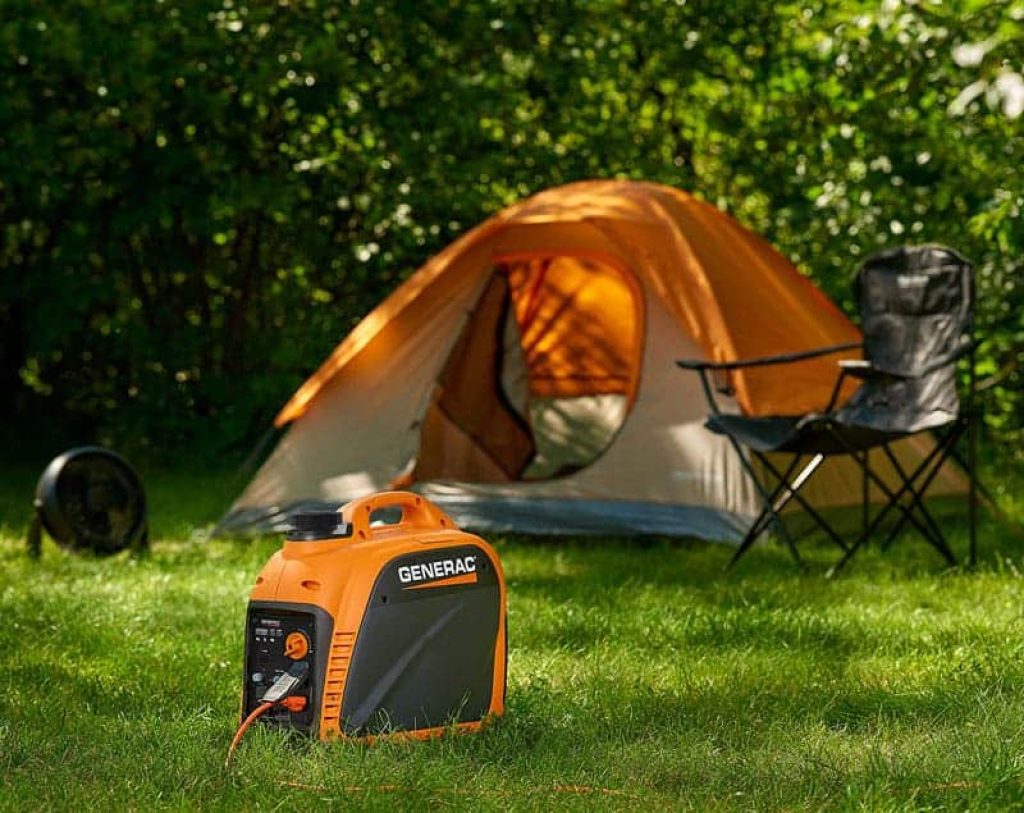 There is some common ground between Briggs & Stratton and Generac.
The New York-based investment group Beacon Group sold Generac Portable Products Division to Briggs in 2001. In certain respects, the company was a competitor to Generac after it rebranded as Briggs & Stratton Power Products. In 1998, Generac Power Systems' Consumer Products segment was purchased by a Beacon Group affiliate.
Before that time, Generac and the Beacon Group had a mutual non-compete agreement in their contract. According to SEC filings, Generac expanded into the market of portable generators after the deal with Honda expired in 1998.
Generac is a company of Generac Holdings, Inc (NYSE: GNRC). Generac is one of the largest manufacturers of generators in the world, and it went public in 2010. Generac generators are marketed to consumers as the best in their class and sold in retail outlets worldwide. Generac Industrial Power, a popular name in commercial generators, has been expanding its marketing efforts into the home standby generator sector in recent years.
DeWalt, a famous generator brand, is manufactured by Stanley Black & Decker, an American tool and power equipment manufacturer. However, Generac Holdings manufactures some of its generators under license; thus, not all its products are made in the USA.
Generac Portable Generators
Looking for a portable generator that can give you the power you need, when and where you need it? Look no further than Generac. Their portable power products are among the largest available, and can handle everything from small power inverters to 17,500 watt generators.
And because they know that recreational needs can vary, they offer a wide range of options to choose from. So whether you're looking for something compact and lightweight or something that packs a serious punch, they've got you covered.
And if you're not sure which one is right for you, their friendly experts are always happy to help.
Generac Standby Generators
If you're like most people, you probably take your home's electrical system for granted. But what would happen if a severe storm knocked out power in your neighborhood? How would you keep your lights on, your refrigerator running, and your family safe? A Generac home backup generator can give you the peace of mind that comes with knowing you're prepared for anything.
Generac has been a leading manufacturer of consumer products for over 50 years, and their consumer products division has been designing and manufacturing generators since 1959. Today, their generators are preferred by 8 out of every 10 homeowners who invest in home backup power.
Their generators are designed to run automatically, and they're always ready to go when you need them. They're also fueled by either natural gas or liquid propane (LP), so you don't have to worry about storing gasoline. And because they sit outside just like a central air conditioning unit, they won't take up valuable space inside your home.
When the power goes out, their generators deliver power directly to your home's electrical system, backing up your entire home or just the most essential items. Plus, with 24/7/365 support from their Wisconsin headquarters, they're always there to help if you have any questions or problems.
So don't wait until it's too late. Invest in a Generac home backup generator today, and rest assured that you're prepared for whatever comes your way.
Generac Clean Energy
Looking for a way to save money on your energy bills and reduce your carbon footprint? Check out Generac's PWRcell battery storage system.
PWRcell's advanced technology captures and stores electricity from solar panels or the electrical grid, allowing you to use stored energy during times of peak demand.
This can help you save money on your electric bill. Plus, in the case of a power outage, PWRcell is ready to provide backup power to keep your home up and running.
Generac Industrial Power
Today's industrial markets are more dependent on reliable power sources than ever before. Power outages can cause significant disruptions to production schedules and lead to costly downtime.
That's why Generac Industrial Power is committed to providing the most flexible and innovative backup power products in the market. They offer a full range of fully automatic transfer switches, generators, and accessories designed specifically for industrial applications with multi-megawatt capacities.
And their state-of-the-art tools and educational programs provide the hands-on training today's engineering professionals need to ensure their businesses are adequately powered at all times.
Whether you're looking for a backup power solution for your commercial or industrial facility, they have the experience and expertise to help you find the best solution for your needs. Contact their industrial products division for more information.
What are Generator Modular Paralleling Systems?
Generator paralleling is the process of connecting two or more generators together to provide combined power output. This can be done with a variety of consumer products, as well as with industrial-grade machinery.
The main benefits of generator paralleling are increased reliability and efficiency. By connecting multiple generators, you are essentially creating a backup system. If one generator fails, the others can pick up the slack.
This increases reliability and decreases downtime. Additionally, paralleling generators can result in increased efficiency. When multiple generators are working together, they can share the load more evenly. This can result in less fuel consumption and lower emissions. Finally, paralleling generators can also make it easier to scale your power output.
If you need more power, you can simply add another generator to the system. Conversely, if you need less power, you can remove a generator from the system. This flexibility makes generator paralleling an ideal solution for a variety of applications.
Portable Generator FAQS
Who makes Generac generator engines?
Generac Power Systems, based in Eagle and Whitewater, Wisconsin, is the company responsible for producing these motors. Although some reports have indicated that engines are manufactured in China, Generac constructs its engines at its Whitewater facility. 
What kind of engine does Generac use, and what brand is it?
Generac Power Systems, based in Eagle and Whitewater, Wisconsin, is the business responsible for producing these engines. Generac manufactures the engines at its Whitewater facility, though some reports have suggested that Briggs & Stratton engines are also used and manufactured at the company's facility in China.
Is Generac a subsidiary of Briggs & Stratton?
Generac and Briggs & Stratton have a history together. Briggs purchased Generac Portable Products from the New York-based investment firm Beacon Group in 2001. As a result, Briggs & Stratton Power Products was established as a direct competitor to Generac.
Generac, a leading manufacturer of backup power systems, went public in 2010. Generac operates as a wholly-owned subsidiary of Generac Holdings, Inc. (NYSE: GNRC)
Is it true that Generac inverter generators are manufactured in China?
Although it has been reported that Briggs & Stratton supplies some engines produced in China, Generac builds all of its engines at its Wisconsin factory.
Generac Power Systems Inc. is a Wisconsin-based company that designs and manufactures the OHVI and G-FORCE® engines. The OHV engines used by Generac are not designed or built in the United States.
How dependable are Generac generator engines?
They have been successful for more than 60 years because of the high-quality generators they produce. They have everything from the tiniest, most portable generators to the largest, most powerful standby generators for industrial use.  
Do Generac generators include DeWalt's features?
DeWalt is a well-known power tool and equipment manufacturer in the United States. However, not all their generators are produced domestically; some are licensed to Generac and assembled in the United States.
Is it safe to use a Generac portable generator?
Yes, but there was just a recall of 361,000 portable generators sold between June 2013 and June 2021 because of a problem with the handle coming loose. When fingers were caught between the handle and the body of the portable generator, seven had to be amputated, and another was crushed. The issue can be fixed with a free locking pin available from Generac.
Who Owns Generac?
Generac is a leading manufacturer of commercial and industrial portable and standby generators, and it is a division of Generac Holdings, Inc. (NYSE: GNRC).
Conclusion
Now that you know who makes Generac generator engines, there is no reason not to try their products. Generac generators are among the trusted models for portable and standby generators. Generac generators are ideal for worksite use and as a home backup solution.