DeWalt is a leading name in the home improvement and construction industries, renowned for its power tools and equipment designed to last. Customers also benefit from DeWalt's customer service, which is known to be very reliable.
If you are looking for a generator, it makes sense to consider DeWalt generators, as they offer some of the best models available on the market. Their range of generators includes both traditional gas and inverter generators, portable and stationary designs which are ideal for use in either residential or commercial applications, with varying wattage outputs and fuel types.
Moreover, their generators come with user-friendly control panels and convenient portability options so you can easily move them around your property as needed. Many of their models also include maintenance-free engines that require minimal servicing, making them great value-for-money solutions. If safety and reliability are your main concerns when purchasing a generator, then DeWalt has you covered. All their units have robust features like overload protection to ensure safe operation.
Best DeWalt Portable Generators
We carefully compared and evaluated 15 of the brand's models when selecting the best DeWalt generator. After conducting thorough research and reading numerous customer reviews, we concluded that the DeWalt DXGN7000 is our Editor's Choice.
This powerful generator offers advanced features such as a convenient electric starting system, fuel gauge, and a robust engine to ensure your power needs are met. Additionally, it has collapsible handles for mobility and portability and an ergonomic design for easy storage.
To help you make an informed decision about which generator is ideal for your particular needs, we have also provided detailed reviews on three other DeWalt portable generators. This comprehensive review will help you find the perfect DeWalt generator that fits your requirements and expectations.
DeWalt DXGN6000 – Editors Choice
Pro's
High Run Time
Fuel Efficient
Durable
Low oil and overload protection
Portable design
Suitable for home use
Con's
A bit noisy (79 dBA)
Heavy (189 lbs)
No electric start
Quick Summary
The DeWalt DXGN6000 portable generator is a great choice for anyone who needs reliable and efficient power on the go. The DeWalt DXGN6000 is a job site-tested generator praised for its maximum portability and fuel efficiency. With a powerful engine and durable design, the DXGN6000 can survive any rugged working conditions. The generator's advanced design produces enough power to run small appliances like TVs and fans, while its portability makes it easy to transport from one place to another. With the DXGN6000, you'll never be without power when you need it most!
What To Love
One impressive thing about this generator unit is its impressive runtime. The 8-gal metal tank can run for 14 hours at 50%, helping you survive a power outage with peace of mind.
What Could Improve
Aside from the fact that it does not have an electric start, the DeWalt DXGN6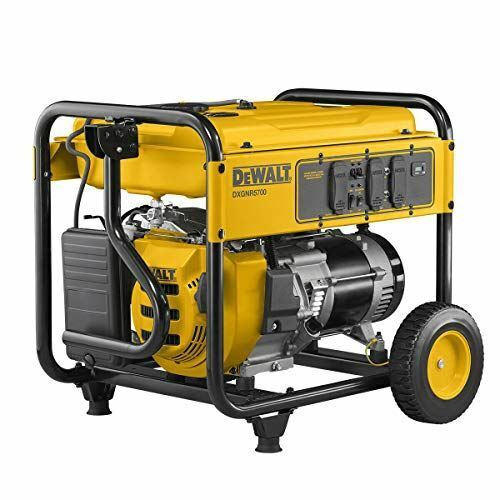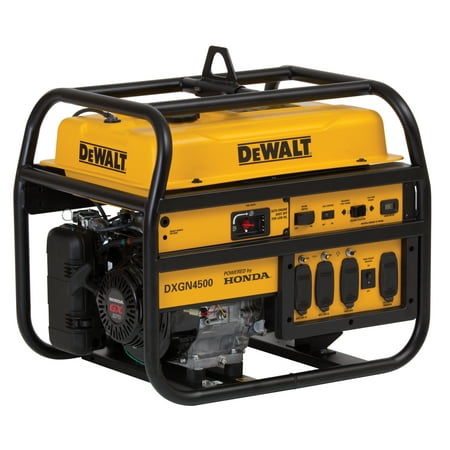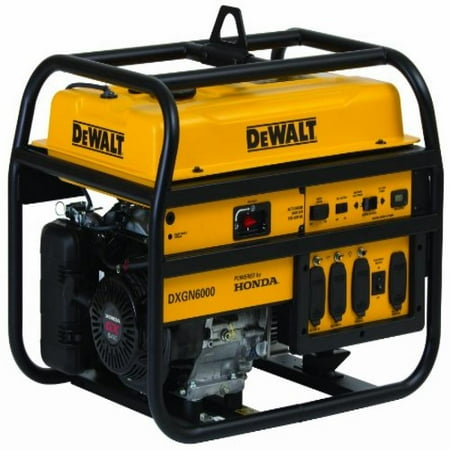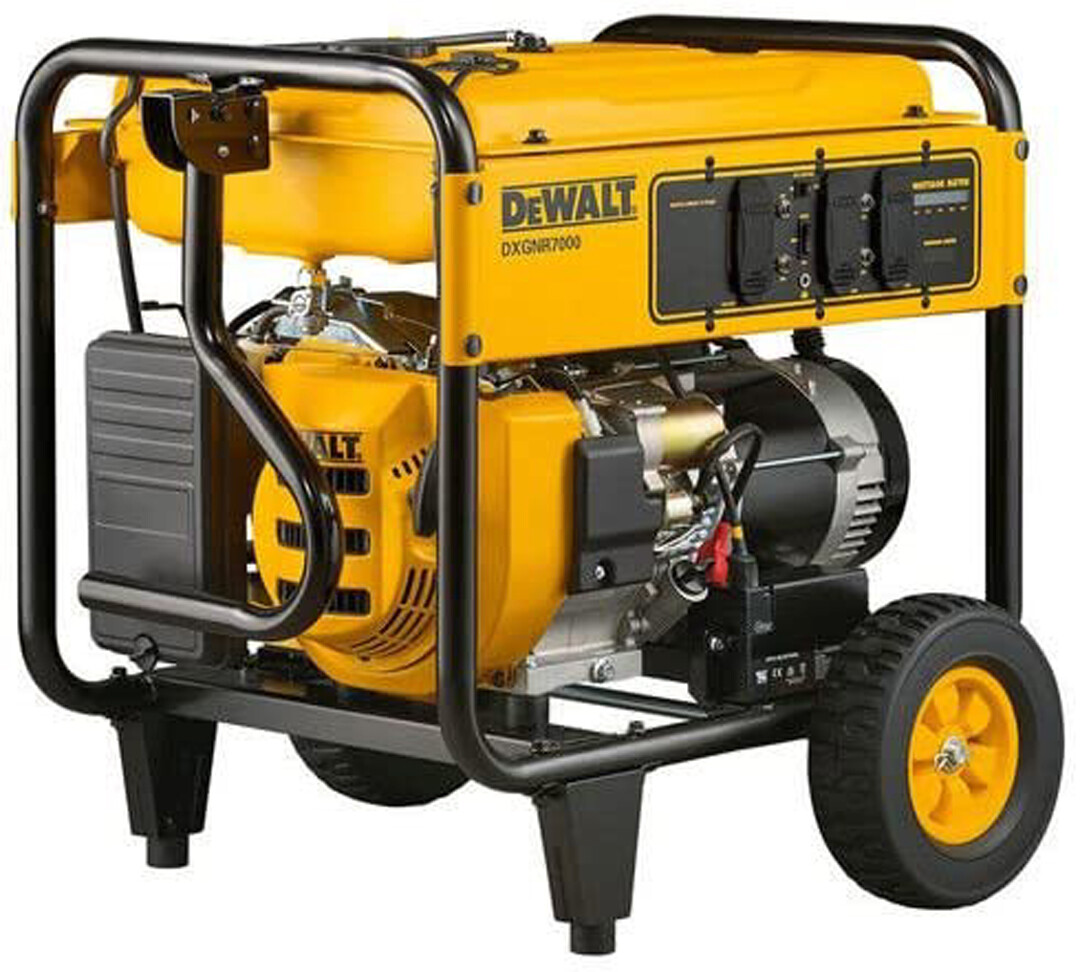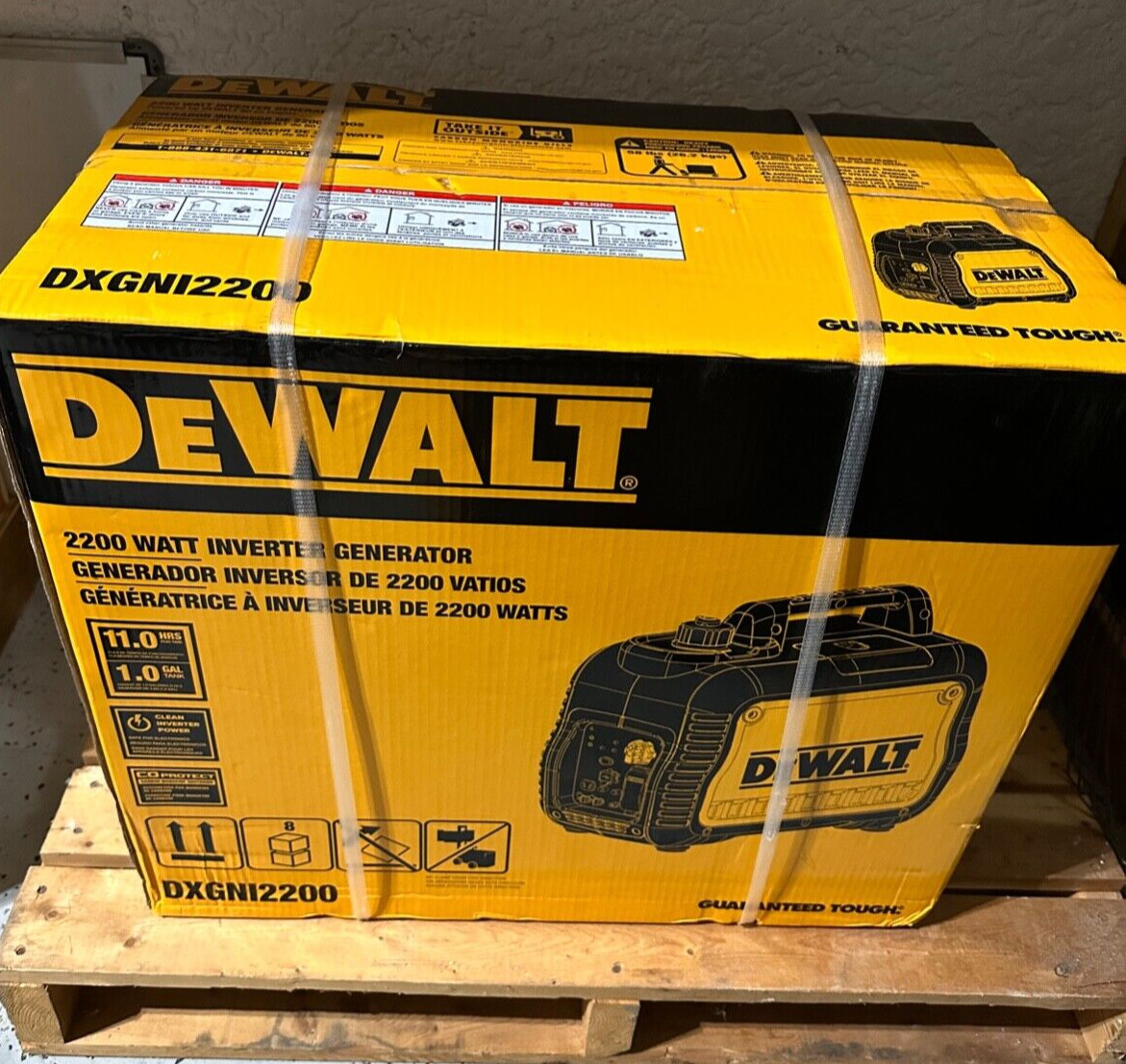 DeWalt DXGNR7000 – Powerful Engine
Pro's
High Power Output
Fuel Efficient
Durable
Low Oil And Overload Protection
Transfer Switch Ready
Recoil, Electric Start
Easy To Transport With Wheels
Suitable as Home Generator
Quick Summary
The DeWalt DXGNR7000 generator is a powerful and reliable power source for outdoor activities, construction sites, and more. It features an easy-to-start and durable engine that can produce reliable power for hours. With its long list of features, the DeWalt DXGNR7000 generator is an excellent choice for those who need a reliable source of power in any situation.
What To Love
Why is the DXGNR7000 our Editor's Choice? This machine is a beast that offers helpful features for job site and home use. The DXGNR7000 is a cut above the rest. With its 7,000-watt running and 8,750-watt peak capacity, it's more than enough for most of your power needs on the go. Also, it is highly efficient as it can run for 11 hours at 50% load with its 7.5 gallons fuel tank. It also has an electric start with recoil backup, so you don't have to worry about being stuck in a tough spot with no power.
Additionally, this unit has a low oil shutdown feature that ensures long engine life and safe operation. This unit offers superior performance and all the convenience features necessary for any job site or outdoor adventure. Best of all, it's easy to move around as needed. With its robust performance and convenient features, the DXGNR7000 is an ideal choice for a reliable, powerful portable power source.
What Could Be Improved
The DXGNR7000 can get the job done, but there are a few minor things that could be improved. The DeWALT DXGNR7000 is loud when in operation, and it weighs 192 lbs, which is relatively heavy.
The DXGNR7000 is a little bit heavy, weighing 189 lbs. It also has a high noise emission rate of 79 dBA.
DeWalt DXGN4500 – Durable Portable Generator
Pro's
Long Run Time
Fuel Efficient
Durable
Auto Low Oil Shut-off
Overload Protection
Portable
EPA-Approved and CARB-Compliant
Built-in Fuel Gauge
Con's
A bit noisy (76 dBA)
No electric start
Not for sensitive electronics (<6%) THD
Quick Summary
The DeWalt DXGN4500 Generator is certainly a powerhouse. Not only is it incredibly powerful, but it's also extremely durable and built to last. It can handle pretty much any job you throw at it and still keep going strong – so you know your investment will be well worth it in the long run! Its heavy-duty build ensures that your generator will remain safe and secure no matter where you take it.
What To Love
What this generator unit offer is sturdy portability. Aside from power and performance, it is designed with durability in mind. Dewalt, a reliable generator manufacturer 270cc Honda GX270 4-stroke OHV engine in this unit. And for added durability, it also features a steel tube cradle.
What Could Improve
The DXGN4500 generator comes with a hefty price tag, but with its durable design and reliable performance, it is a worthwhile investment. However, it is worth noting that this generator unit does not have an electric start, and it is a bit noisy, with a rated noise of 76 dBA.
DeWalt DXGNR5700 – Budget-Friendly Generator
Positive
Portable Design
Reasonably-priced
Durable
Auto Low Oil Shut-off
Overload Protection
GFCI Outlets
EPA-Approved and CARB-Compliant
Built-in Fuel Gauge
Negatives
Shorter Run Time
No Electric Start
Small Fuel Tank
Quick Summary
The DXGNR5700 generator is a budget-friendly alternative if you're in the market for a reliable and capable power source. It's an excellent choice for homeowners looking for an affordable way to keep their homes powered during extended outages or other emergencies. Plus, its durable construction ensures that it will last through years of use, making it a worthy investment. With quiet operation, low fuel consumption, and easy installation, the DXGNR5700 generator delivers performance and peace of mind. Whether you're new to generators or already have one in your home, the DXGNR5700 generator is worth considering!
What To Love
When it comes to price, the DXGNR5700 will surely make you happy. Aside from its durability, this generator unit is also packed with safety and helpful features. It has an auto low oil shut feature, overload protection, GFCI outlets, a built-in fuel gauge, and more.
What Could Improve
The DXGNR5700 generator is a budget-friendly option, but you have to keep in mind as well that its run time is shorter compared to other models. It has a rated wattage of 5,700 W and a starting wattage of 7,125 W with its 6.7-gallon fuel tank, and it can run up to 10.5 hours at 50% load.
DEWALT DXGNI2200 – Reliable Inverter Generator
Pro's
Portable, Lightweight Design
Reasonably-priced
Fuel Efficient
Auto Low Oil Shut-off
Overload Protection
Spark arrester
Parallel Ready
Built-in Fuel Gauge
Light Indicators
CO Protect Technology
Con's
No Data Center
No Electric Start
Quick Summary
The DXGNI2200 inverter is perfect for those looking for a reliable and efficient power source. It also has a lightweight design, making it easy to transport from place to place, as well as being quieter in operation than other types of generators. With its wide variety of outlets and other safety features, such as low oil shutdown and overload protection, you can be sure that the DXGNI2200 will provide you with the power you need whenever you need it.
What To Love
The DXGNI2200 is a reliable inverter unit that offers some amazing features. It has a reliable engine and a durable design. It also has an eco mode which allows it to run at lower RPMs when there is no load connected, helping reduce noise pollution and improve fuel efficiency. This ensures that it won't disturb your neighbors when running and will help save money by using less fuel. It also offers overload protection which helps protect the unit from damage due to surges in power, making it a safe and reliable choice for powering your home or other electrical devices.
What Could Improve
The DXGNI2200 inverter has no major flaws. Apart from the fact that it does not have an electric start button, this unit is almost perfect!
Conclusion
Those are the top-performing generators from DeWalt. Make sure you're always prepared with DeWalt products. Whether you're out camping or working in an industrial environment, they have a dependable model available at every price point, so there's something to suit every budget. With their easy-to-use designs, you can rest assured that your generator will be ready when you need it most. Enjoy reliable power in your house or wherever life takes you with DeWalt!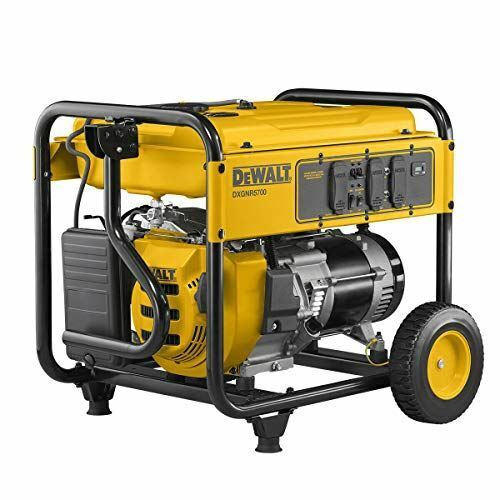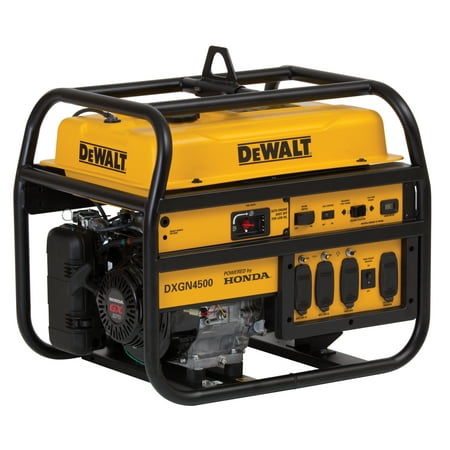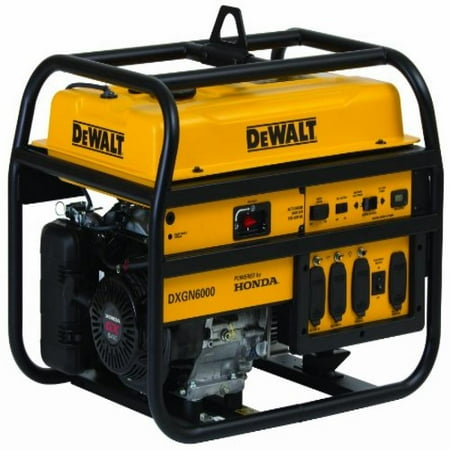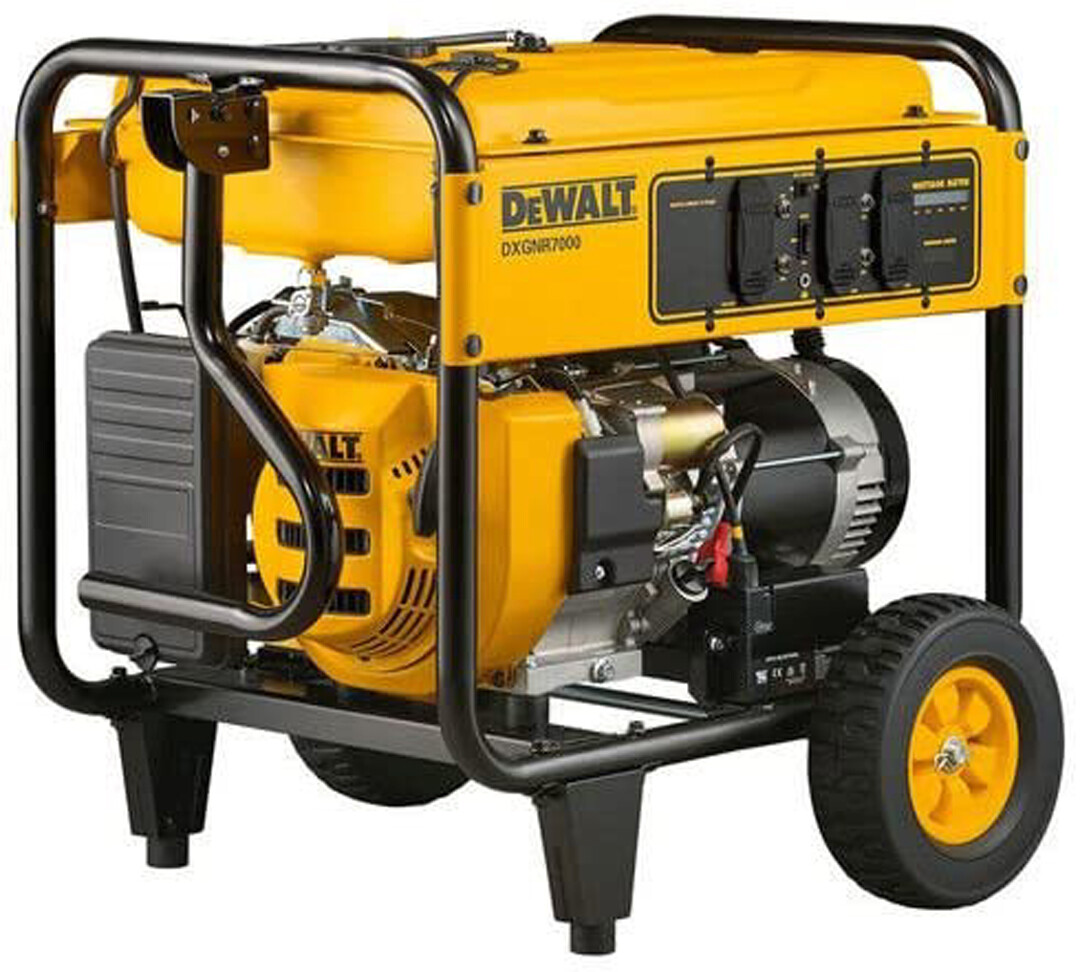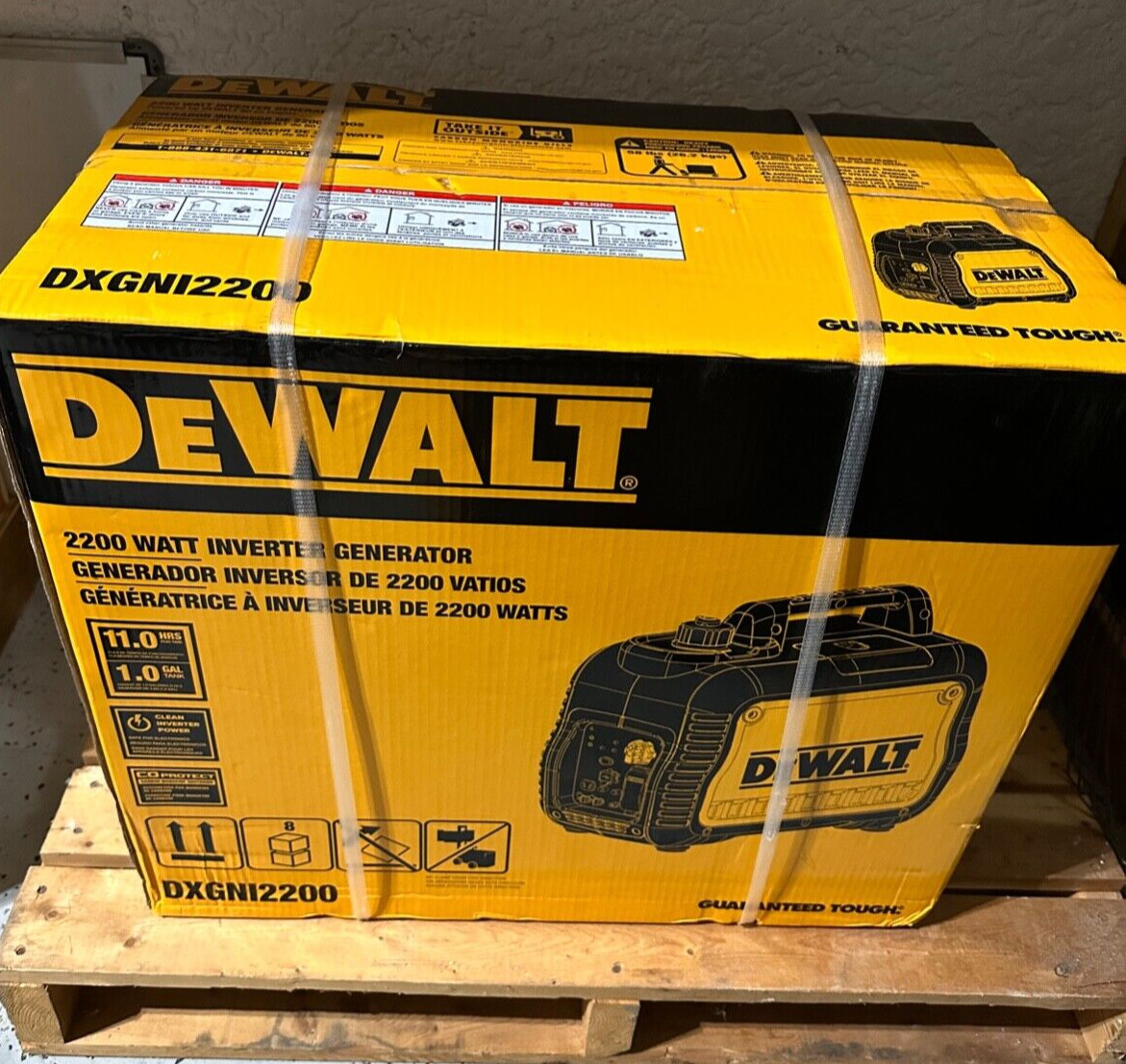 Warranty
When looking for reliable and safe generators, Dewalt generators are worth considering. These generators are covered by a warranty for up to 3 years, though some limitations may not include all parts of the unit.
To better understand the warranty policy surrounding these Generators, Dewalt's website offers detailed information about its warranty policies. Additionally, if you have any more questions or concerns, you can feel free to contact Dewalt's Customer Support at 1-800-4-DEWALT (800-433-9258). With this level of support, you can rest assured knowing your generator should last for quite some time.